Located Villas – in the Heart of Myrtle Beach
Ideal for fun and relaxation, Luxury Resort is located in the Myrtle Beach City Center area of Myrtle Beach (SC). From here, guests can enjoy easy access to all that the lively city has to offer.
Enjoy your luxury stay with exceptional golf. The area offer an abundance of courses so we can accommodate your golf course choices.
Resort Amenities
Restaurants
Swimming Pools
Kitchen Features
Kitchenette
Refrigerator
Stovetop
Microwave
Dishwasher
Dish cleaning supplies
Silverware
Pots, pans, and serving dishes
Dishes and glasses
Just-like-home amenities include a with a well-equipped kitchenette, cooktop, microwave/convection oven, full-size refrigerator with ice maker, dishwasher, countertop appliances and dinnerware along with comfortable living and dining areas.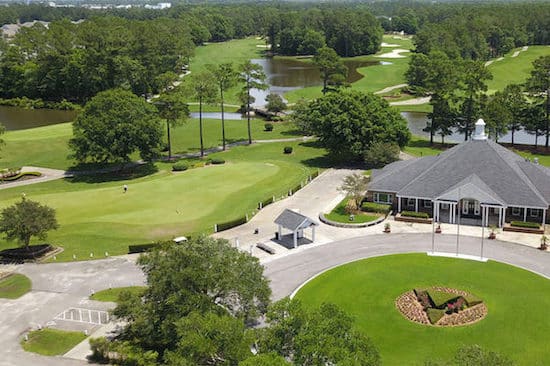 Myrtle Golf Package includes:
lunch and 2 Drinks for one of the courses per player

One and Two Bedroom Villa in the heart of Myrtle Beach – near Entertainment and Restaurants.

3+  Rounds of Elite Myrtle Beach Golf

Golf Cart

Green Fees
*A popular special among golfers is Myrtlewood Palmetto, ManOwar and TPC, but you can customize a package that works best for your group. Other great courses in the area are Grand Dunes, Pine Lakes, Long Bay, Barefoot, MBN Southcreek, West Course, Kings North, ect.
Myrtlewood Golf – Palmetto
Home to two great golf courses, PineHills and Palmetto, Myrtlewood Golf Club is set along the beautiful Intracoastal Waterway in the heart of Myrtle. You know you're going to face a challenge when you're greeted with "It's playing tough, today." Regardless of the set-up, the Palmetto course is still one of my all time favorite layouts. The Palmetto course is the only Myrtle Beach golf course designed by Edmund B. Ault and is landscaped for optimum play. Its traditional design makes this Myrtle Beach golf course a bit of a throwback. The slope of the fairways, old pine trees, the Tifdwarf Bermuda greens, and of course the hazards, offer the challenge to Myrtle Beach golfers of every level of play.Travel packages made simple with villas or condos to fit your family or golfing trip with the boys. Get your customized golf package or just need accommodations we have that too.
MBN Kings North Course Myrtle Beach
This sensational Arnold Palmer signature course was recognized among America's Best New Courses when it opened in 1996. King's North made its way onto Golf Digest's prestigiuos list of "America's 100 Greatest Public Courses- 2004" and Golf Digest's "Places to Play" has awarded it 4.5 STARS ever since! Plus, from 2000-2004 Golf for Women ranked it their "Top 100 Courses in America", truly a must play in the Myrtle Beach area. Famous for the island green and South Carolina shaped sand traps of Hole 3; the famed par-5 sixth hole, nicknamed "The Gambler" that tempts golfers with a shortcut to the green via an island fairway. (Two great shots allow a chance to eagle); and with over 40 sand traps guarding the fairway on Hole 18 it is easy to see why this has been the most recognized and requested course on the beach for over 25 years. Ask about the Prime Times Rewards Package, or book Real Time TEE TIMES ONLINE.Combine King's North with the other two Palmer Signature Courses at Myrtle Beach National Golf Club and enjoy discounted rates for playing multiple rounds with us.
ManOWar Course Myrtle Beach
Built along a 100 acre lake with towering pines and back-to-back island greens on hole 14 and 15 with a island ninth hole like you never have seen before. Rated 4-stars by golf digest, Man O' War has few trees bringing wind into play and wall to wall mowed fairways. There are 4 sets of tees designed to provide opportunities for golfers of all skill levels to enjoy a round here. The tips measure 6967 yards and play to a slope of 141. Alternate sets measure 6402 yards/130 slope, 5729 yards with a 120 slope and 5033 yards with a slope of from the forward tees. This is a very challenging round of golf from the tips, but is very player friendly from the 3 remaining sets.
There are 59 nicely conditioned sand bunkers situated along the landing zones on the gently rolling fairways or greenside. The highlight for many golfers will be the back to back island green complexes on the par three 17th and par five 18th. There are other challenges along the way but these finishing holes can make or break a round – and certainly are what many golfers will remember. The many bridges and wood retaining walls also provide aesthetic beauty.
TPC Myrtle Course Myrtle Beach
The TPC, or Tournament Players Club of Myrtle Beach gives all of its golfers the chance to see and feel what it is like to be inside the ropes of a tour-caliber course. Designed by acclaimed architect Tom Fazio and host to the Senior Tour Championship, The TPC of Myrtle Beach is a unique experience that affords you the privilege of privilege of playing a championship course and testing their skill on the same grounds that famous golfers have walked. TPC was recently awarded 5 STARS by Golf Digest, the only course in Myrtle Beach to receive such an Honor. Enjoy perfectly groomed fairways and greens, while venturing through towering pines and expansive wetlands that truly reflect a tour-caliber course. After your round, relax in our luxurious clubhouse and reflect on your experience of being treated like a pro. Combine The TPC of Myrtle Beach with other Prime Time Signature Courses just a short drive from TPC including, Willbrook Plantation, Blackmoor, Wachesaw East, Tradition Club, Litchfield Country Club and River Club.
Luxury Resort Myrtle Beach Elite Golf Package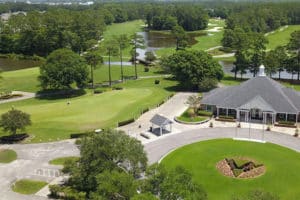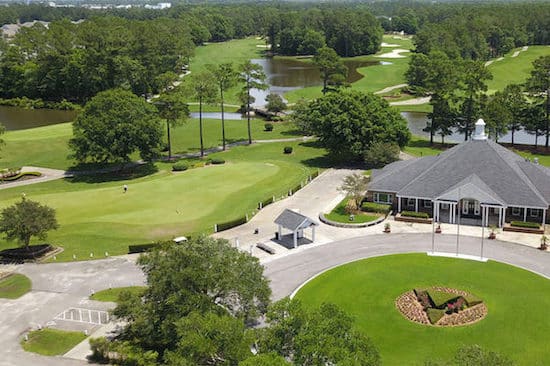 Name: Myrtle Beach Luxury Golf Packages
Description: Enjoy the perfect luxury golf vacation in the heart of Myrtle Beach with exceptional golf. Get the best deal and service.
Price range: $180 - $930
Payment accepted: Credit Card
Currencies accepted: USD
Address: Myrtle Beach, SC
Telephone: (843) 353-3115
Value

Customer Service

Package Experience
Comments Rating
( reviews)
Luxury Resort Myrtle Beach Elite Golf Package
Average rating:
0 reviews