We offer the best Myrtle Beach Golf Package Deals. Best Price Guaranteed. No Extra fees just great rates. Early Booking Specials. Call us (866)531-6611 or use the Quick Quote to get a great package.
Get your perfect package. With 90+ golf courses and lodging in Central, South and North Myrtle along with Pawley's Island Area we can find you the best golf getaway for large and small groups, couples or families. Play top golf and enjoy beautiful beaches and entertainment. Let our local expert help you plan a golf package.
Pawleys Island, SC Golf Packages
Pawley's Island located in SC about 25 minutes from Myrtle Beach offers top golf packages. Pawley's Island is a relaxing, picturesque seaside – golf community that offers a tranquil atmosphere all year long. Play top courses – Pawley's Plantation, Tradition, True Blue, ect..
See popular golf package options but we can customize the perfect golf package for your group.
Let us do the work & Plan the Best Golf Trip. As "Local Experts" we know the courses and resorts first hand. We are here to help…
Barefoot Golf and Packages
The Barefoot Golf Package is a popular golf vacation for golfers looking for that unique golf experience.
Located in North Myrtle Beach these golf courses offer spectacular views and challenges.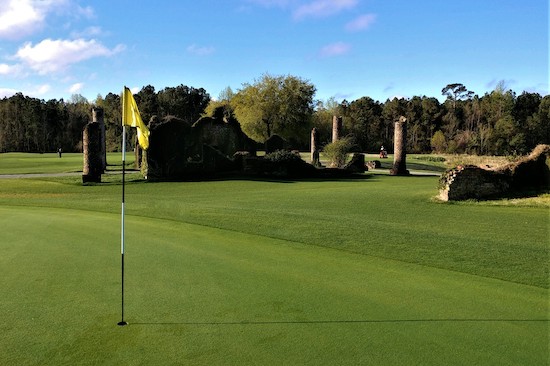 Central Myrtle Golf Packages
Play Top Popular Scenic Courses ! Top Golf with lodging minutes from course. Don't delay save money now. Or Golf Only Packages.
Here are some golf packages that are popular with our customer but we can definitely customize a package for you.
Play Popular Ocean Ridge Classic Courses. + Free Lunch & Drinks with 4 Rounds! Best Price 4 players to a 2 bedroom villa.
What's included:
3 nights Villa (close to courses)

4 rounds of Golf

Lions Paw, Leopards Chase, Tigers Eye, Panthers Run

Lunch & Drinks for 4 rounds

Golf Cart

Green Fees

2 & 3 bedroom villas

from $338

per person
What's included:
4 nights Villa
4 or 5 rounds of golf
Leopards Chase, Lions Paw, Panthers Run & Pearl West or Rivers Edge
Lunch & Drinks for 4 Rounds
Golf Cart
Green Fees
2 & 3 bedroom villas
from $460.

per person
What's included:
5 nights Villa or Resort
5 or 6 Rounds
Lions Paw, Tigers Eye, Panthers Run, Pearl West & Thistle or Rivers Edge
Lunch & 2 Drinks 4 Courses
Golf Cart
Green Fees
2 & 3 bedroom villas
Guaranteed Best Price

Excellent Service

Local Experts

Top Golf Package Specials

85+ Courses & Resorts

South, Central and North

Multi Round Discounts
Best Specials Golf Packages
Name: Myrtle Beach Golf TeeLinks
Description: Book the best packages in Myrtle Beach at a Great Rate & Excellent Customer Service. Play top courses for less
Price range: $220 - $800
Payment accepted: Credit Card
Currencies accepted: USD
Address: Myrtle Beach, SC 29577
Telephone: (866) 531-6611
Golf Package Customer Service

Golf Package Experience
Comments Rating
( reviews)
Summary
Myrtle Beach, SC boasts hundreds of golf courses for golfers at all levels and preferences. And we have golf packages that fit your style and budget. So book with the a leader in the industry and we guarantee you the "Best Price & Service".
Pros
100+ Golf Courses & Resorts
Best Price & Service Guaranteed @ Tee-Links
Local Golf Experts
All-inclusive Golf Packages
Cons
High Priced Golf Clubs Rentals at Courses – $45+ per day.