Spring Myrtle Beach Golf Deals | 866.531.6611
Spring is Prime season for Myrtle Beach a Golfers Heaven
Tee-links offers discounts on golf tee-times, packages & products and has partnerships with over 850 Golf Courses so there are many golf specials to choose from.  Contact us by phone 866.531.6611 or email us with the quick quote below to Get a customized golf package proposal. There are over 80 golf courses in Myrtle Beach South Carolina and there are courses for all skill levels. Golfers who are "just having fun" should consider playing at Black Bear, Barefoot, Legends, the Witch, Wizard, MOW, Indian Wells, Burning Ridge, or Carolina Shores. These courses are a great value for your money. If your looking for a course that is challenging/ more expensive you should look to play Caledonia, Barefoot or True Blue both Top 100 courses. Also check out the International World Tour. All three of these courses are in top condition and could be host to Championship tournaments.
Get $150. Gift Card | 5 Rounds
Get $150. Gift Card with 5 Golf Rounds Booked. Choose from 25 + prime courses in Myrtle Beach SC and Save. Book a Golf Package or just 5 Golf Rounds and receive your Gift Card for each player.
Get $100. Gift Card | 4 Rounds
Book a Golf Package or just 4 Golf Rounds and receive your gift card. Get $150. Gift Car with 4 Golf Rounds Booked for each player. Choose from 25 + prime courses in Myrtle Beach SC and Save.
Myrtle Beach Golf Vacation Package | Start Saving!
Myrtle Beach Elite Package
Play 3 Elite Rounds & Save
Stay 3 nights 3 Rounds Specials
Arrowhead, Barefoot, World Tour, Rivers Hill, River Club, Long Bay, Grand Dunes, Founder's Club, TPC Myrtle Beach, Crow Creek, Farmstead & More
Golf Packages Starting @ $283
Save Legends Villa Golf Package
Legends Villa Golf Packages Starting at $250 pp.
Golf Rounds at Legends Golf Club
(Parkland – Legends Heathland – Legends Moorland – Heritage – Oyster Bay)
Breakfast, Lunch & 2 Beers or fountain drinks with each round played
Carts and green fees included in price no extra fees
Save Barefoot Golf MB Packages
Barefoot Golf Package Discounts
3 Nights – 3 Rounds For a little as $368
Save Big Cats Golf Package
 Golf Discounts | Play all 4 Ocean Ridge Golf Courses
Golf Package Discounts Starting At $383.00 pp
Leopards Chase – Lion's Paw – Panther's Run – Tigers Eye
PLAY ONE ROUND EACH ON LION'S PAW, PANTHER'S RUNAND LEOPARD'S CHASE AND RECEIVE 4TH ROUND AT TIGER'S EYE FREE
 Package also includes lunch and Range Balls FREE on day of play, 4 Rounds of Golf, Carts included 2 and 3 round packages available.
Mystical Golf Package Discounts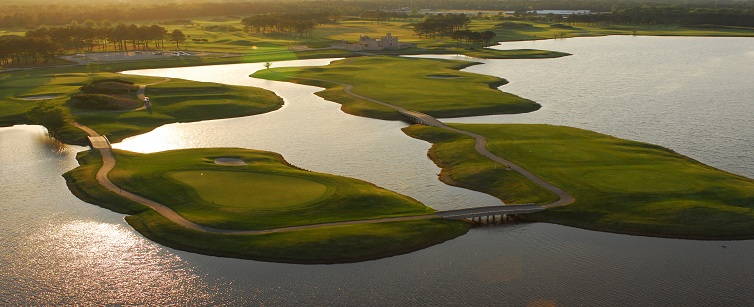 Mystical Golf Package Deals – Golf Packages Starting @ 286 pp
Play each of The Witch, The Wizard and The Man O'War Golf Courses with green and cart fees included. Stay at our Villas for with FREE LUNCH each day at the golf courses.
2 FREE BEERS or beverages with each round, FREE range balls with each round, FREE Lunch daily
CART FREE and FREE REPLAY RATE on the day of play – only when space is available
Optional extra night stay available at a modest cost per person ONE (1) FREE STEAK DINNER at Logan's Roadhouse includes non-alcoholic beverages and taxes. Many dining options just minutes away.
Golf Only Deals – Myrtle Beach Online Tee-times
SEARCH ONLINE TEE-TIMES
[button large link="http://search.guestdesk.com/reservations/Tee-Links/golf/18788″]BOOK TEE-TIMES ONLY[/button]
Give us your details and we will get back with a Great Golf Quote We have many more Golf Package so send us your detail for your golf package deal!Fills out our quick quote and we will get back to you quickly.
Golf Quick Quote