South Carolina is one of the best areas for Golf. There are over 300+ golf courses and resorts to choose from. And if your looking to play golf then we have the golf courses your looking for at great rates. Whether its Myrtle Beach, North Myrtle Beach, South Myrtle Beach, Conway, Longs, Little River, Bolivia, Ocean Isle Beach, Sunset Beach, Charleston, Hilton Head, Pinehurst we have it all.  We have vacation packages or tee-times only so book with us – It's easy, quick with no additional fees. Everything is included in the price – cart and green fees.
Get a Tee Time or a Customized Vacation Package at a great price. We have vacation packages for large groups, families, couples whatever your needs we can provide you the perfect trip.
South Carolina?
Learn More about our Packages!

Golf Packages
Golf Only Tee-time Discounts
Looking for a tee-time? Well then search our tee-time Promos for your perfect tee-time. If your looking for a tee-time within 72 hours then search the "72 hour Discounts". Also book early for special rate deals on prime courses just search special rates. Or take advantage of the rewards program that gives each player a $100 or $150 gift card.Book 4 prime course for $100 gift card and 5 prime courses for $150 gift card.
Courses
North Myrtle
Ocean Ridge Golf
South Myrtle
Customized Golf Packages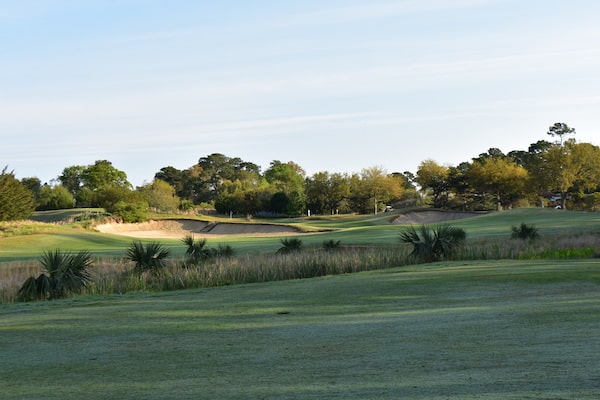 Get customized Packages at a Discount! Lodging and Golf will save you more. No extra fees – Best Price and Service. Whether your looking for a Couples, Families, Large Group or Small Group we will provide you with the perfect accommodations and Golf Rounds.

Golf Package Quick Quote

Golf Only Packages
We can customized Golf Packages at a Great Rate – Multi-Round Packages – the best discount! Whether your looking for Elite Courses, Prime Courses or Easy Courses we have multi-course specials guaranteed to save you money.

Golf Only Package Quote

search courses
Last Minute Tee-Time Deals

Get the Best Savings on South and North Carolina Golf.

search courses





Course Condition

Course Pace

Course Layout

Value

Customer Service

Package Experience

Course Amentities
Comments Rating
( review)
Travel & Golf
Average rating:
1 reviews
Sep 15, 2015
golf
best golf vacation and trip ever it was great! We stayed a the Legends Resort - 10 mins from the airport - located in the center of myrtle beach. Played all legends courses and really love the Mooreland Course and Oyster Bay Course. There are a couple restaurants on site along with a pool and hot tub - the guys really enjoyed all that it had to offer.