The Witch sits comfortably in the middle class in terms of price and difficulty. But this isn't your average Myrtle Beach Golf Course. From an overall golf experience, it overachieves, thanks to getting it right around the details both on the course and with service.
This is reflected in a recent reader's poll by the Myrtle Beach Sun News as the best golf course for the money and a finalist for Myrtle Beach's best golf course.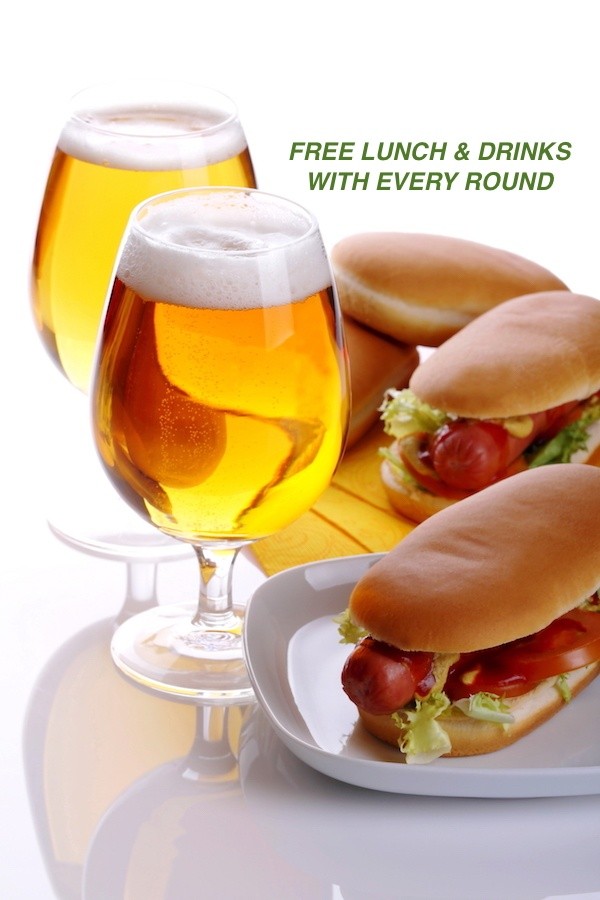 FREE Lunch & 2 Drinks. Book a round and Get Free Lunch and 2 Drinks per player. Book Online or call us. 866.531.6611. When you book a tee-time online receive a confirmation number that includes your free lunch and drinks.
To win the hearts of golfers, it meant doing all the little things right, like making a point to get a beverage cart around to groups at least twice a nine, and on the back side the routing even takes you past the clubhouse before the 13th hole if you're in need of a quick boost – it's a necessary amenity on a warm day around these parts.
The service level isn't dependent on how filled the tee sheet is either. Expect corporate outing-type service daily here. "It doesn't matter if there are two people on the course or it's full, we're always fully staffed," said Elwin Miles of Mystical Golf.
Experience the Witch Course and the Book a Tee-time Now and Get Free Lunch & 2 Drinks.
Beverage and food prices are very modest – as are prices in the pro shop. Another plus, course officials make it a point to keep starters and rangers out of your way. Anyone who has played enough resort golf is all too aware of the overbearing starter who unloads 10 minutes of useless rules and tips before letting you tee off. As if you needed even more swing thoughts.
At the Witch, they make it a point to keep information to the necessities. Like each of Mystical Golf Group's three courses, the Witch is a Dan Maples Design, but it's hardly the same type of course as the Wizard and Man "O War. In fact, the witch is one of Myrtle Beach's more distinct, set on over 500 acres of natural wetlands. There are practically no parallel holes and in most spots you're in another world with nothing but wildlife gurgling in nearby swamps and forests.
Enjoy Myrtle Beach with a golf vacation – the perfect stay and play deals with an easy quick quote at the best rates.
The Witch Golf Reviews
Place Name: The Witch Golf Club
Place Description: Myrtle Beach SC
Course Condition

Course Pace

Course Layout

Value

Customer Service
Comments Rating
( reviews)