Rejuvenate your Golf Game with a relaxing – comfortable, Message! Take a break from the game to enjoy the perfect spa day. Massages are a great way to reduce stress and minimize chances of injury.
2900 N. Oak St., Myrtle Beach, SC 29577
Majestic Massage & Day Spa
A recognize favorite in Myrtle beach is the majestic Massage & Day Spa a full service Spa with Beauty treatments that offers a comfortable and relaxing environment. Treatment include everything from the MAJESTIC SIGNATURE MASSAGE to the DEEP TISSUE and AROMATHERAPY MESSAGE so experience your perfect remedy.
What a perfect way to rejuvenate yourself.  Some of most popular massages includes Thai, hot stones, relaxation and stretching. This is highly recommended because of the full body varied techniques. Try the THAI HERBAL COMPRESS it will revive you – a perfect solution for relaxing the muscles putting you in perfect shape for that next golf game. This ancient recipe of Thai healing herbs in a steamed muslin pouch pressed along the body's energy lines. Incorporated into a traditional massage, the aromatic and soothing herbs are absorbed into the body and further relax aching muscles, reduce stress and inflammation, and increase circulation.
Staff is friendly and professional. Top off your experience with a mimosa at a reasonable price the perfect experience!  Prices range from $55 to $150 for a HOT STONE MASSAGE. The only downside seems to be a little outside noise.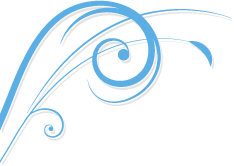 Lazy Daisy Spa
4720 Northgate Boulevard, Myrtle Beach, SC, United States 29588
Lazy Daisy Spa
If your looking for a petite – charming spa then the Lazy Daisy could be the perfect choice. The spa includes moderate prices for all services, allowing you to enjoy a spa treatment or two without breaking the bank. It is a luxury Spa that offers variety of relaxing treatments and beauty services. The spa itself is small but charming and nicely decorated with a very calming/soothing environment. It is a warm environment where you almost feel like family.
Massage Menu
Signature 59 – Hot Stones, Hot Towels, Aromatherapy
Upgrades
Deep Tissue 15
Reiki 20
Reflexology 20
Prenatal 10
Raindrop Technique 25
Celestial Spa On Cloud 9
1551 21st Avenue North, Suite 13
The celestial is a small family business and offers everything from stress relief, total relaxation, or relief from back pain, neck pain, headaches, whiplash, carpal tunnel syndrome and more. This full service spa includes all types of treatment Celestial massage, deep tissue, togetherness (couples), hawaiian lomi lomi, aromatherapy massage, medicupping/vacuum mobilization, bella mama, essential elements, reflexology. Prices range from $50. to $130.
Course Condition

Course Pace

Course Layout

Value

Customer Service

Package Experience

Course Amentities
Comments Rating
( reviews)